(warning: major spoilers) Get Out, Jordan Peele's hugely successful directorial debut is killing it–box office bonanza, critics' favorite, thinkpiece heaven and somewhere, I promise you, some doctoral student is burning out an iMac writing a thesis about it. Main character Chris, ensnared in a modern day coon hunt with a twist, has stumbled on a mini market of black zombies.  That's right. This is a zombie movie.
Get Out trades on all sorts of movie tropes and motifs, as good filmmaking does, connecting us not only to a new story but also a new way of looking at ourselves.  At its heart lies a surprisingly familiar undead corpse–the zombie.  While the word zombie may give you visions of decomposing walkers or World War Z's running meat bags, Get Out returns us to the original body of the zombie story. The keys to the zombie story are mind control and bodily manipulation, a focus not on head shots but on enslavement. What's more, looking at Get Out as a zombie movie helps audiences regain an empathetic lens to see black pain.
Like all good monsters, zombies, and zombie stories, are outsiders. They come from somewhere else–in the case of the zombie story, Africa.  The origins of the idea of the zombie come from West and Central Africa.  In West African spirituality, Orishas may ride devotees: possession not like the exorcist but more like catching the holy spirit, so one individual controlling another has spiritual precident. Possesion and control are also potential outcomes of rituals and spells. Powerful spiritual practitioners may control both living creatures and also unliving entities using the practices that are a small part of the religion  of Vodun.  The idea of using spiritual methods to control others' bodies manifests in a complex and quite different way in Benin than the brain eaters clogging up the streets of Atlanta in the Walking Dead.  Of course, the original story was dragged onto ships and enslaved along with millions of Africans, landing in Haiti. Like the Africans themselves, the story of what a zombie was and how we should feel about it was transformed under the crushing pressure of whiteness.
Imagine you are newly enslaved, shocked by the brutal middle passage and blistering in the sun of the new world being worked to death to grow sugar for the tables of the European elite.  Thes people are going to beat you to work until you die as you have seen happen to so many around you .  You are exhausted, malnourished, tortured, traumatized and caught between fighting to live and wanting to die.  But you cannot die. Your body now belongs to the master, and death seems to be exclusivley controlled by the evil who weild power. It's not a far leap to invoke the story of possession from home to create the Haitian zombie: this is no brain craving corpse, but a sentient being, enslaved and brutalized that needs to be freed, not stabbed in the head.
Enter Clarvius Narcissus.  Poor Clarvius was just minding his own business when he was turned into a zombie using a powder of plant-based toxins and made to work on a sugar plantation for decades before eventually getting away and returning home, ragged and brain damaged but still Clarvius.  His was not the only documented case of real life zombies, and there was even some evidence of a market for people drugged into compliance who could be forced to work for free. Again, the three keys are mind control, bodily manipulation and enslavement–in both real and imagined places.
Shifting to America's silver screen, we find at first that the origins persist.  White Zombie, a Bela Lugosi classic horror tale features a sugar plantation of enslaved blacks–and one white woman who of course does not belong there and must be saved.  Even George A Romero, the father to the modern American zombie craze originally featured a black lead in Night of the Living Dead, maintaining the black gaze–the story was his.
The scary thing in these kinds of zombie movies was that it could happen to you. The empathy in the story lay not with the person who enslaved the zombie, or even those that may fear the zombie.  The empathy in zombie stories is supposed to lay with the zombie. The enslaved Africans were the victim, not the monster, The trafficked laborers, like Clarvius, were the victim.  Zombie movies were about seeing and sharing black pain. Until the Walking Dead.
The modern obsession with zombies in this century started with the cultural explosion that is the Walking Dead.   The show is excellent has been excellent, and I count myself a fan. But unlike the zombie story which asks us to throw our lot in with the oppressed, The Walking Dead returns white people, free people and zombie haters to the center of the story.  Rick, our flawed hero, reminds everyone that they need to stick together–so nice.  But early seasons of the show find him repeatedly refusing to entertain any lasting interest in curing the walkers or even caring about them.  Zombie myth reformed.
Get Out, though, reclaims the zombie genre.  I know, I know- you probably didn't think it was a zombie movie when you saw it.  No wandering corpses, no hoards chasing down brains.  But in the sweet sunshine of the Armitage plantation, the whites are commodifying black bodies, enslaving them using neurological means–toxic powders replaced with a scalpel.  Catherine sends Chris to the Sunken Place, and like poor Narcissus, he is still conscious, but cannot overcome the spell he is under to take agency and get free.  We see those that steal the brains are the real villains– different than Georgina, Andrew or Walter: the victims, their bodies ground up in a system that wants only their skills and not their souls. Mind control, bodily manipulation, enslavement to the extreme: zombies.
Understanding the creatures that we have been taught to fear is an important function of monster movies, especially when they are monster mash ups.  Anne Rice and True Blood's vampires, Penny Dreadfuls Frankenstein's monster, even Twilight's teams give us alternative readings of monster life, helping us to care about creatures living at the edges, to see that those that are hurt and broken are still deserving of love, perhaps even moreso.  Returning the zombie to its rightful place as sympathetic victim, and reconnecting the zombie with its critique of whiteness makes Get Out not just a good movie, but an important movie.  Diversifying Hollywood has to include pushing and challenging narratives to help us see what is too often rendered invisible.
Eyes play a major role in the film, from the key shot of Chris's face seen in the movie to Chris's photography to the planned transplant to "get your eyes, man".  The film asks us to see out through the eyes of the ensnared, to feel the terror of being trapped.  Where the Walking Dead teaches us a thousand ways to kill a zombie,  Get Out brings us to the sunken place where the zombies get stuck.  We see Chris stabbed with the pain of his lost mother, falling, silenced.  This is black pain separated from any of the usual stereotypical symbols of black pain like a crack pipe, gang flag or welfare check.  This is a place where Chis suffers with his humanity intact, wanting not brains (he has plenty of those) but freedom.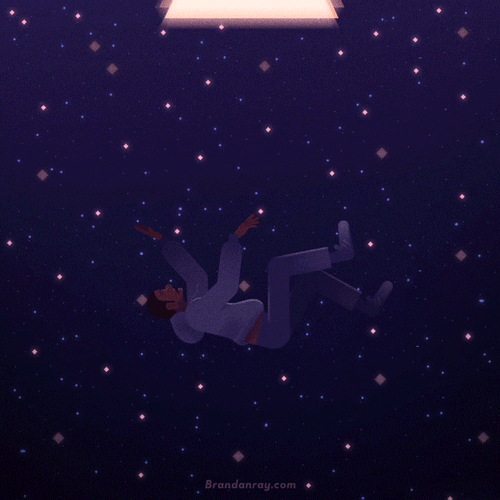 What is it to fall into a zombie state and witness your own brutalization?  Like having them love your body, but not you. Like watching others being rewarded for what you are penalized for. Like working yourself to death for minimum wage while being blocked from having any of the accouterments of your own labor and being blamed for wanting Jordans. Like having to choose when to speak up because you are just. so. fucking. tired. Like police videos. Like when there are so many police videos that you stop seeing them. Like protesters being pepper sprayed. Like watching the Clan take the White House.
Get Out makes black pain, as conceived of and acted by black people, visible.  Far from the sunken place, the film gives voice here in the real world to the complex nuanced nature of racism in2017.  It gives viewers of every race a story that requires them to empathize with black pain–which is too often abstracted to sell records, clothes or policies.  The vast majority of movies and TV shows frame blackness as a problem to be quashed by white supremacy.  The few films that cast blacks as innocent victims frequently require that whites still be the heroes. This film gives us neither slaves nor gangbangers and in their absence, we get a lens into a more authentic, relatable and human understanding of race and racism.  If we are ever to evolve past systems of privilege we must first make them visible.
In the end, Chirs's woke friend Rod is the only hero that can save him, and he's got plenty of lessons for us to remember. If you wait on the state to save you, you're in trouble but when the ensnared work together, they can get free.   Rod's concerns at first seem overblown, but he trusted his own understanding of racism even when others denied it. You've got to refuse to ignore evidence that supports what you know to be true.  Rod gave a shit, and not just because he was dogsitting.  Commitment to your brothers and sisters is key.   We too, have to keep looking.  It's too easy to hear the clink of white supremacy and feel ourselves falling into the sunken place. Stay woke.