It's true that the Oxford dictionary added the word post fact his year, and of course, our current administration acts like that is a goal rather than a problem, but that doesn't mean that facts and evidence cease to exist.  Post-truthers are more than liars–they are propagandists that carefully craft narratives, leaving out facts in evidence for their own gain.  This is dangerous behavior whether you are the president or a professor.  Maybe even more so for a professor–aren't we supposed to be professing the truth as best we know it?
So it goes with two colleagues of mine who are again peddling a concerning tale of antisemitism at Wheelock College, an institution I love–and work at.  These celebrated Professors craft a narrative so egregious it's almost unbelievable–a single email asking for a seat at the table unleashed a storm of antisemitism that destroyed their careers and reputations.  As a lover of justice, this should alarm you, right?
But like Donald Trump and his post fact inauguration, there is some information that throws this narrative into question.   Their story claims their email about Jewish life is what triggered retaliation from the administration, not the complaints from black students about racism in the classroom.  Oh, shit, there isn't even the mention of the accusations of anti-black racism in my colleague's post–strange. The pair maintains that student complaints were manufactured by an antisemitic (black) president and that black students, faculty, and administrators somehow colluded to use fake complaints in an antisemitic plot to ouster just these two Jewish professors (and not other Jewish faculty).
This tale ignores a funny part of this story–I have met real students who have complained repeatedly about the professors' approach to teaching race and gender studies–and not just one or two. More than a handful.  Over years.  Students have posted a screen shot where one professor wrote the "word he does not utter".
So you don't say it but you write it.  You ask students to explore if it's okay to say the word–so it is part of writing assignments, but like Voldemort, it's cool as long as you don't say it out loud.  Okay, cool, so how did you create a classroom environment where this activity allowed students to engage and learn, where students felt heard and could themselves express oppositional views? This activity is not unheard of, but in the era of black lives matter, concurrent with days where these same students laid on the hard grass in the snow in a die in to bring attention to "racial divides many refuse to acknowledge exist", it's time to update your pedagogy. We're way beyond the N word. Students need real tools for the very-real-and-not-at-all-theoretical revolution.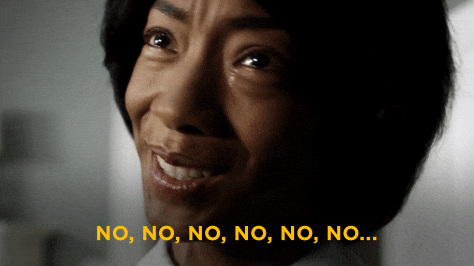 I want to be clear–this is not a defense of snowflakes.  I believe strongly in academic freedom and the importance of tenure to protect this freedom.  I push students to think and grapple with difficult ideas and these same colleagues of mine also have.  These are not easy times for good liberal professors, and so I do not lightly enter this conversation. Exploring complex, controversial and unpopular ideas is a key part of a good education. This isn't about over-sensitivity to hearing the N-word, or a single incident.  It is that these students had a right to have a functioning relationship with the professors they pay thousands of dollars to teach them.  It is that when there are complaints they can and should be handled with conversation that helps learning happen, not lawsuits that shut down discussion and make everybody–even me, right now–afraid to speak publicly. It is that for hard ideas to take hold they need to be fertilized by faculty inside classrooms crafted from respect, current pedagogy, and historical context.  Structural analysis is key, and as structures and the communities they structure change, we need to update what we say and how we say it.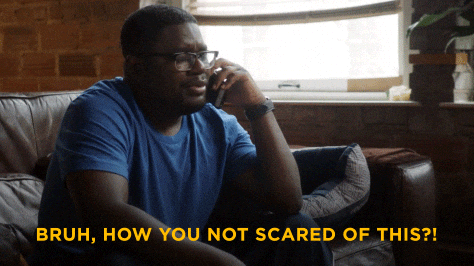 While student complaints will need to be adjudicated as part of the pairs' upcoming multimillion dollar lawsuit, I can tell you I have heard multiple complaints from multiple students, multiple semesters in public forums.  I have to ask, are they all lying?  I witnessed students bring forth these complaints in many town halls and open discussions with clear voices and weeping eyes.  Were they all faking it?  Students were not trying to burn down the school.  They were asking for professors to update and adapt their pedagogy in a rapidly changing world.  They were asking to be prepared to work in the social justice field with the most current understanding of critical race and gender theory. These last few years have seen a seismic shift in race and gender studies, something that shouldn't be ignored by the top race and gender scholars.  Dickering about nigga vs nigger when police brutality was the top story in the news is not just tone-deaf, it's irresponsible for good liberal professors.
Students spoke out in class, a class where they were allegedly reminded–theoretically of course–that tenure would protect a professor who graded all the students of color unfairly. Undeterred, students elevated their complaints through available formal channels. As scholars of race, both professors are well aware of the importance of conversation and reconciliation, but instead of participating in dialog directly with students protesting their actions they used their position to avoid engaging, and then their power as successful academics to sue the school and amplify their narrative in blog posts like this latest one and in public lectures at other institutions, flaming the school and harming the school's good reputation. All this without a legal judgment to support their narrative and free from the voices of the students involved.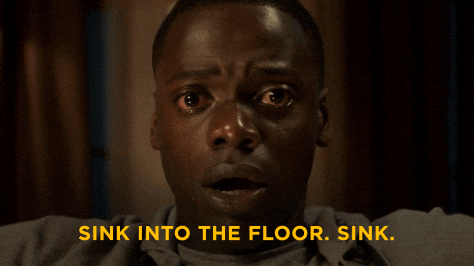 Over the past year and a half, I have witnessed students of color and allies try bravely to hold these individuals to account, asking for dialogue, and when that failed, holding town halls that the two professors didn't attend, except for one after the lawsuit was filed where they took notes on students statements(for the lawsuit?). Students protested. They wrote demands.  For some, their studies suffered as they grappled to succeed in an institution whose commitment to racial justice was shaken.  Many staff and faculty of color faced the same emotional pain as students, and a number left at the end of last academic year. The incident had the potential to be the worst kind of oppression Olympics, lining up complaints of antisemitism against complaints of racism–dividing the very groups who were working together to create a culturally adept community. All of us worked hard to try to keep the incident and its fallout from pulling our beloved community apart.
For those of us that remained, we have worked hard to be a part of a healing institution. The two professors so wrongly aggrieved have had a full year off of work with full pay– a move made by a new President to help settle the waters while the lawsuit was filed. And it's working.  The new administration and faculty and student groups have supported and created events, activities, committees and community days to help us grow as an institution.  This is the way forward.  It feels good to go to work again, and I trust the people I work with to prepare our future social justice warriors.  Students, faculty, staff and the new administration know it's not easy because we're doing the hard work to walk our talk.  We're in a better place.  The courts will have the final say, deciding once and for all who was right and who was wronged. In the meantime, I'm more afraid of injustice than shade–I'm going to focus on strengthening students and an institution trying to make the world better.  We're not post fact–but you can act like it if you want to.