Game of Thrones is back this Sunday and all the attention is on figuring out who's going to die, but what about how GOT teaches you to live?  If you feel like you're in a battle for your own Iron throne in the office or at home, the women of GoT can be your guide to ruling all you see.  Which Game of Thrones character is your spirit sister?
Daenerys Targaryen
Nothing says power like commanding a few fire breathing dragons.  It might be nice to fry your competition to a crisp as you climb the corporate ladder but that's not going to play well with HR.  Instead, if you want to rule like Daenerys, remember her commitment to making the world a more just place for the marginalized.  Her advising team is diverse and her platform is freedom for everyone.  Try collaboration and teamwork to make your dream work. 
Quote:
A Dragon is not a slave.
Channel your dragon energy and don't forget she had to be reborn before she was ready to spread her wings. 
Arya Stark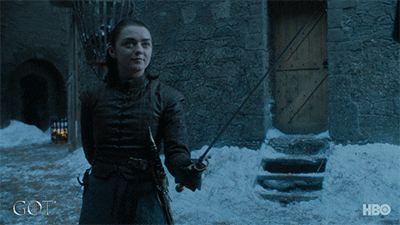 Nimble and clever, fearless and lethal, Arya Stark keeps her eyes on the prize and her hand on her sword.  If you wrong her, you get cut.  If you mess with her people, she's coming for you. When dealing with toxic friends and partners, channel your inner Arya.  Keep it moving when things go bad rather than hanging around waiting to be rescued. Cut people off fearlessly when you see the first red flag. Be loyal to the end to those you love, but don't tolerate toxic traitors for a second. Master the art of staying on mission and off the radar of the haters.
Quote:
Leave one wolf alive and the sheep are never safe.
Don't let the wolves of negativity hunt in your kingdom.  Put toxic people on your list and cut them out of your world.
Cersie Lannister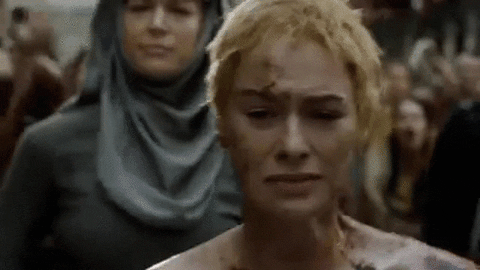 Sure Cersie is a villain, and you definitely don't want to follow a role model who had kids with her brother, but there is a lesson in the way Cersie never bows her head, no matter how much people try to shame her.  Everybody knows her business, but you'll never catch her caring about what other people think.  It can be hard to rule a nation—or a slack channel, even harder still to be In a power position if you're a woman.  Like Cersie, your smarts and determination can help force a way into the boys' club. Always believe that you're born to be the best. If only she would use her cunning for good.  Skip the greed and incest, but keep your head up as you pull up a seat at the table.
Quote: Tears aren't women's only weapon.
The is the age of powerful women. Be one.
Sansa Stark
Look, maybe she was pretty naive, coasting on a princess fairytale for way too long, but times got hard and Sansa grew up.  Sansa is not the same person that she was, and she's trying to find a way to have an impact, to take her new knowledge and contribute to the fight for justice. Like a lot of us, getting woke can be a challenge, but the growth that follows can be transformative. Accepting that life isn't a fairytale is the first step to being a part of building a future for yourself and your family. Then, like Sansa, roll up your sleeves and get to work, even if you're not sure what you're doing yet.
Quote: If I'm going to die, let it happen while there's still some left of me.
Don't forget on the other side of the fairy tales and hard times is growth and transformation.  Keep going.
Brienne of Tarth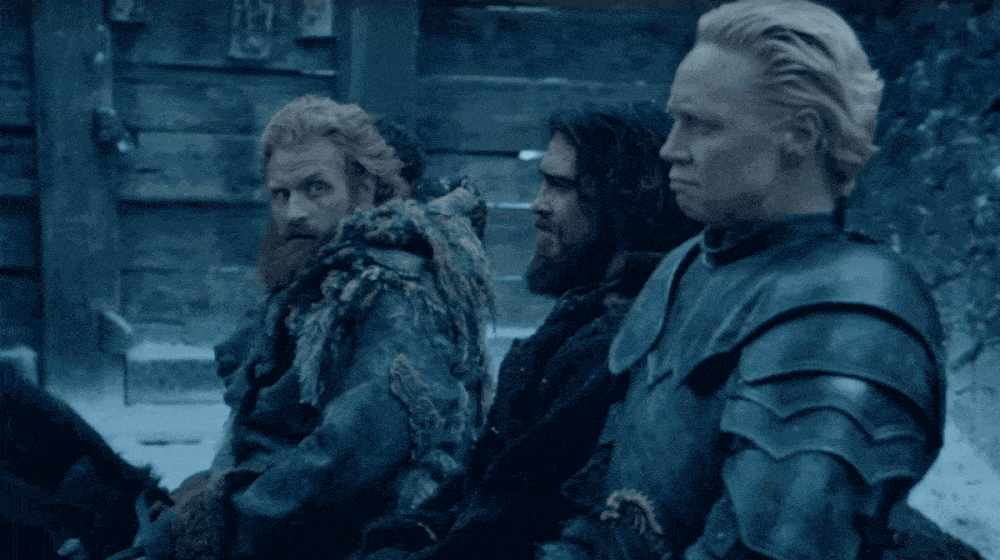 Not everybody is a princess, but everybody matters.  Brianna is the dream team member, loyal and hard working, ready to go the extra thousand miles to do her duty.  She may never climb the Iron Throne but there's honor, and success in her journey.  You don't have to rule the world, just do your part to make the people around you feel loved and valued.  Find a purpose that is your own and your own personal path to greatness will open up.
Quote: You need trust to have a truce.
Collaboration crosses interesting lines in GoT and in real life. Love all, serve a few.
Whether your plan is to take over the world or you just want to be the queen of your own castle, ditch the Disney princesses and look to these modern women.  You'll have to tune in to the final season to see who's approach wins in the end, and then decide how to play your own Game of Thrones