Two weeks ago Beyonce released her visual album Lemonade like a Kraken, instantly flooding the interwebs with thinkpieces dissecting everything from the symbolism of Nigerian facepaint to the marriage of her parents.  She was even able to crowd Trump out of the headlines for a few hours, and make MSNBC question if they ousted Melissa Harris-Perry too soon.
By the following Monday Lemonade was spiking downloads at Jay-Z flagging music service Tidal.  A day later, traditional release of the album propelled it to the top of the charts.  After sipping this instant classic for a few weeks, it seems unimaginable that we ever lived without it.
The visual album is an hour-long piece that is more visual poem than music video.  If you haven't seen it, it's worth the time–beautiful, lyrical and rich in every way.  It is a full meal, not meant to be captured in a few screen shots, that walks us through the stages of a relationship in crisis from intuition through anger, apathy to hope.
What has made the video such a breakout piece is the powerful pro-black woman story.  Rarely are black women represented in complex ways that allow their full humanity to show through.
Following the monster release comes a wave of products, tours and gossip magazine covers. Now we're left with the fallout, the dregs of the hype, the parodies.  This is the perfect time to look at Lemonade not for the hype of what it was to be, but to see what it really was.  Pop culture is a dish best served cold.
Beyonce has been a star since she was a child,and her discography as a solo artist has helped her achieve megastardom.  She is a talented singer and dancer.  Her albums celebrated independent women, then she  became Sasha fierce, fell drunk in love, sipped watermelon, and  turned into Mrs. Carter in that order.  Until recently she was not particularly woke, so even though Lemonade is powerful, and recent times have changed many of us, it's worth a careful critique of Lemonade before we make Beyonce the head of the black feminist movement.
Lemonade is for Black women
Mainstream media is made for mainstream audiences–and in America, that means white audiences.  When we see diverse faces in media, that doesn't mean that the story comes from diverse voices.  Even ABC's multicultural programming is inclusive of white audiences–think the president in Scandal or the whitewashing of Eddie Huang's Fresh Off the Boat.
Lemonade creates a space for black women that is about, for and starring black women with tons of diversity throughout the extensive credits for the album.  The representation in the video celebrates black women in all their diversity, from the mothers of slain boys to the new breed of pop culture superheroes like Amandla Stenberg.  Seeing a range of women like this beautifully and powerfully represented definitely gives me life.
That doesn't mean that it is ONLY for black women.  It may be created for black women but anyone can consume it. Like Vogue, or America for white people.  If you want to comment on it, just make sure you check our own privilege (this may be time-consuming if you haven't thought of it before, Piers Morgan), do your research (I'm looking at you, Fox), prepare for clapback and absolutely avoid telling black women what they should or should not do and stick just to your point of view on the video.
2. It takes a village to make lemonade
The visual album to Lemonade is a powerful and beautiful piece of work crafted by a team of young artist and creatives.  remember, even Michelangelo didn't paint that whole ceiling alone.  While Queen Bey reigns as the artist, like lots of famous artists, she farms out the massive work here.   On the visual album, Kahlil Joseph is listed as co-director with a classroom's worth of amazing directors and cinematographers taking on parts of the visual album.
In addition to the music of lemonade, poet Warsan Shire is heavily featured in the visual album.  I must admit the most moving words of Lemonade for me belonged to the poet. Her language is powerful and spare, leaving no words to hide behind.  Here's hoping we hear much more from this young lion.
Let's not forget the fashion that made the video a feast for the eyes.
From the streets to the spirits to the days of the old south Lemonade proves the power of Bey and associates to slay…..as long as you don't want to wear pants, not a lot of pants..just a few, but not really about pants.
Lemonade's look is a world of black girl magic with nary a press and curl in sight.  While many of Bey signature looks are from high-end designers like the Roberto Cavalli Dress, the whole is interspersed with street wear and plenty of African wax prints to render the style  her own.  Be careful of spreads that promise you the look for less–
Not sure any of these will really give you the look of a $4000 gown.  While Bey's original look is beautiful, like all things associated with Lemonade, this look takes long cash.
3. Lemonade isn't cheap
As amazing as Lemonade is as art, when we I to check the price tag, I notice committing to Lemonade fully is going to cost you.  Lemonade premiered on HBO with solid ratings–though notably behind Dragonball Z.  Initially, the album could only be downloaded via Tidal.  Guess she wasn't too mad at Jay to throw a bone to the company the couple took a hit on last year.   The album sold nearly 654,000 copies the first week and all 12 tracks made the charts, breaking Taylor Swift's record.  Seems like breaking up is good business for Bey.
The Queen is also launching a 40 city tour with tickets priced like used cars that's selling out and adding shows.  Before the tour gets hot she's already grossed 100 mil. Can't make the show?  She had updated merch on her website that is sure to sell out just like her athleisure line.  All in all, this stands to be one of her most lucrative year in years.  Maybe she should be thanking Becky with the good hair. Hmm, is there a Lemonade weave line potentially?
Bey assured us in Formation that the best revenge is getting your paper and she sure seems hell bent on massive revenge.  Seems like her fans are willing to pay to make it right. Even Jay-Z  will get a cut with his credits and a boost to Tidal.  Who said cheaters never win?
4. Lemonade is problematic (great, but problematic; chill please, Beyhive)
I watched the video, and I listened to the album and surprise : they are not the same.  The visual album is rich with the words and work of a whole host of people and seems to tell a big story about being a black woman in this world.  The musical album, by contrast, seems a more intimate and personal story.  Stripped of Warsan Shire's poetry, and the powerful visuals that call  up our ancestors from West Africa and the south, the album is the personal story of a woman scorned.   Fox News criticized Beyonce for being angry and militant in her new work but [with the exception of Formation which stands as its own piece separate from the narrative and I think is not part of the visual album. It seems much newer than other work, just tacked on at the end] the album is apolitical. Nowhere in the album are any words that directly address the storms being weathered by Black America nor the women shepherding us through it.
Instead, Lemonade is full of emotions, the pain of love lost, and the fight to get it back. These emotions are deeply relatable for anyone cheated on, not just black women. That's important because a large part of the buying Beyhive is not young black women fighting for justice. The album speaks to her wider fan base. If you have a broken heart, this will help you for sure. If you are down for fighting patriachal oppression and systemic racism…umm…the vibe is there but the ablum lacks any substative take on today, unlike to Pimp a Butterfly or Talib Kweli's collective Indy 500. What has been roundly hailed as an ode to black female empowerment seems to contain very little liberation.
In Lemonade, Beyonce tells a story where she discovers him cheating (Pray You Catch Me), tells him he done her wrong (Hold Up and Don't Hurt Yourself), and goes out without him (Sorry).  But then the storm has passed and the rest of the album is devoted to the work of getting back with Jay.  All of the righteous anger turns into acquiescence, and acceptance.  If even Beyonce puts up with doggish behavior, then what chance do any of us have to be women free from disrespect? Here is the first time in the piece that we see Jay Z, just a hand to cover her mouth, much it seems to her pleasure.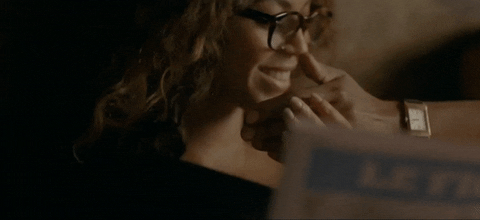 For sure relationships are complicated, and marriages even more so, but young women intent on overturning harmful structures could use a roadmap that includes some truth with the reconciliation.  They are looking for new options, not a romantic return to gender roles.  Detrmined to have their cake and eat it too, why not use the fantasy of music to show how liberated women get themselvs–and their men, if they choose –free.  Romance? Cool, but could you put some respeck on it?
5. Lemonade is supposed to have a bite
Beyonce opens up a can of whoop-ass fueled with the pain of black women only to sweeten it with love songs and finish with sweet love all night long.  How is this supposed to gel with the powerful women fighting for freedom that she shows in the film?  Should Zendaya look to forgive people that said she smelled like a dirty hippie?  Should Mike Brown's mother's "torturer become her remedy"?  That certainly wouldn't look like the freedom Beyonce sings about.
Like most stories about revolution these days, the revolution always seems to have a simple happy ending.  Nice as that may be to end an album, it does little to help us envision a world where we're truly free.  If we tear down the culture, we have to build something else in its place.  If the new something is the same as the old something, then the revolution failed.  As exciting as it is to see black women represented in different and complex ways unless we have new endings, its all bullshit.
Black female empowerment isn't a music video or a gap ad, but a real shift that is going to take a baseball bat to existing structures without a neat end to the love drought just two songs away.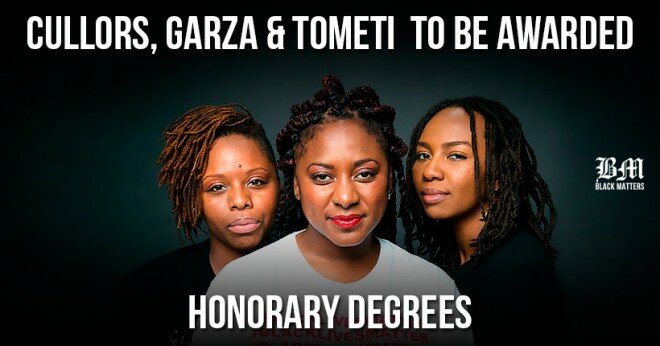 The power of the best artists lay not only in their ability to show you the now but their skill and imagination to show us what's next. There can be no doubt that Lemonade shows us a more sophisticated and woke Beyonce.  Her careful read of her audience and the culture give us an exciting companion to other protest works like To Pimp a Butterfly or Indie 500.  Here's hoping that she keeps developing as an artist and blazes us a trail to better endings full of Freedom instead of swag.