Black people make up a mere 14% of the American population but they make up 60% of cases and fatalities under COVID. Heat maps of the virus's attack clearly outline working-class communities packed with black and brown people who cannot afford the luxury of staying home. Instead, workers on the front lines in health and service industries are pushed by a homicidal federal government to staff the reopening of the economy knowing the cost this will have, knowing that cost will be born by communities that Trump says have nothing to lose, and who, in fact, have everything to lose, balanced precariously at the edge of American safety nets not designed to catch them.
And still that's not enough.
Black people are 14% of the population but make up 100 percent of the videos I've seen of people hunted down by klansmen and their modern boss-hog-hat-wearing descendants,  assailants who go uncharged and are ultimately unconvicted, avoiding altogether the prisons where COVID spreads among unadjudicated people awaiting trial, people who are overwhelmingly poor, and, you guessed it, POC.  And as soon as one killer walks free there is another and another. Some assailants wear uniforms are are paid by the communities they terrorize. Sometimes they laugh over the still-warm bodies they hunt down; they laugh about killing people they are sworn to protect on video broadcast live and return to work the next day.
And still that's not enough.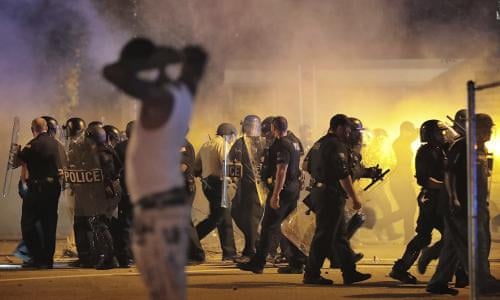 Science says that we are months, perhaps a year or two away from vanquishing this virus. Any story that we can rapidly return to our already bubblicious economy of 2019 is a lie.  Already we're seeing 20% unemployment.  The old adage says when White America catches a cold, Black America catches Coronavirus. The economic inequity, set up in antiquity is scheduled to continue, the next tsunami on an already ominous horizon. 
Death by health inequities and by cop,  and by hunger by the heartbreak of racism: where does the overlap of COVID and death at the hands of white supremacit systems add up to genocide? We are there; we are living in the time of the black death and if I didn't know we had survived the violence of white supremacy before I might think it impossible to survive this moment.
The counter-narrative to the Black Lives Matter protests said that if only black people would respect the law, the law would respect us.  That is a lie that only those willfully ignoring white supremacy can believe. Obeying the law is only mandatory for some Americans. No face of our government is smiling on us. There is no system that reciprocates our compliance. There is no social contract enforcing the empty promise of all of us being created equal. 
So no we're not #AloneTogether, unless you're in your house watching this horrible spectacle of Black death in every corner and wondering which flavor of death your country will serve you. We can't all #StayHomeStaySafe. We can't all get some exercise while social distancing. We can't all expect the law or the leadership to protect us. 
How about a new motto, or perhaps we can just repurpose a great American motto for our new time: Live Free or Die.  A two-part motto for our tiered and racist society.  Let this be the clarion call for 2020, a moment of honesty where the world no longer allows us the comfort of ignorance of who we are, or who we have always been.   
Some Americans are free to carry assault rifles while marching on our statehouses.  Some Americans are free to sunbathe in the park while flouting recommendations to stem the virus. Some Americans can shoot someone in the middle of 5th Avenue and get away with it.
But not you, Black America. Die but deliver my Instacart first, Die, but do it quickly so my hair doesn't grow in the meantime. Die but make the hunt thrilling. Die, but make it fun.
Fuck that.
People showed up this week to call for justice and run in memory of Ahmud Abery. Many people recognize, thanks to the efforts of the Black Lives Matter movement, the injustice involved in the justice system, and are ready to step in when we need the community to show up and demand justice.  The trickier part is demanding racial justice when doing so requires more skin in the game.  As states lift stay at home orders knowing that black and brown communities are being decimated by the disease, will the same Americans who ran for Ahmud demand that black people be protected from calls to return to unsafe workplaces, overwhelmingly staffed by people of color?  When the economy pits us against each other will we fight for ways to lift all boats?
Being in this together requires real solidarity. We all must stand up and demand better testing and tracing. We all must support access to vital support services in the communities of color and poverty hit hardest by this disease.  You can contribute in big or small ways to the economic support and recovery that will be needed in the weeks, months, and years ahead in communities that will face unemployment at the highest rates.  Be where you are, help where you can, don't stop.  
We continue the 400-year-old war.  This is the war that we've always been in in America, and COVID is the battle, lynching is the battle, economic harvesting is the battle, and still, there are battles yet to come.  But we're fighting back better, we're masking up and dapping with feet to protect each other.  We're all we got and we refuse to live free or die.  We are the truth in #StayTogether.  It is the only way we can live.