The New England Patriots won the Superbowl (again!) in the lowest scoring game in Superbowl history. I don't know if it was a good game because the NFL is racist and I can't fuck with that, but I still enjoyed the other big game–Superbowl ads! For decades now the Superbowl has hosted some of the most expensive TV ad time; this year costS ran at 5 million for a 30-second spot. That means Cardi B has to make 4,201,681 Pepsis skruuuttt off the shelves to pay for ad time–and that doesn't even include paying the celebrity endorsers or the manicurist who did that to Cardi's nails.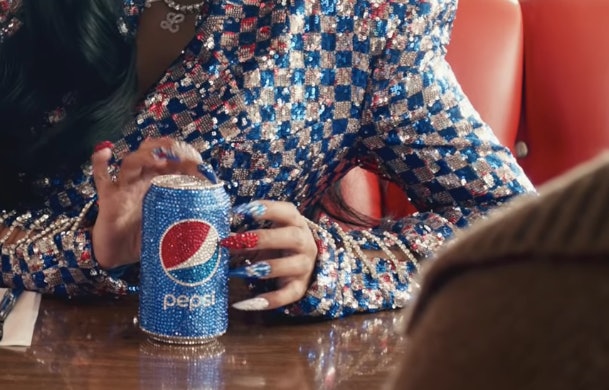 There's no room here for boring old My Pillow ads or long pharma lists of side effects. Instead, advertisers bring their A game to the big game. Critics Monday morning quarterbacking the ads this year said the ads, on the whole, failed to inspire much beyond the same yawn the game did but buried in the boring ads is a glimmer of America's shifting gender landscape.
Taken together, the ads of the Superbowl serve as a snapshot of mainstream American culture, a night when Madison Ave translates the life of the Friday Night lights crowd and sells it back to them with the celebrities du jour. The tone of the ads is an echo of the mood of the nation, and the best ads push our imagination towards our brighter future. For much of the Superbowl's 52-year history, the ads revolved around the man's world–razor ads and beer ads full of "manly men', women draped across their shoulders like scarves, mere accessories, or crave-worthy objects. As times changed, ads gave a wink and nod to the ladies who were expected to be at SuperBowl parties, but more interested in the snacks than the sacks.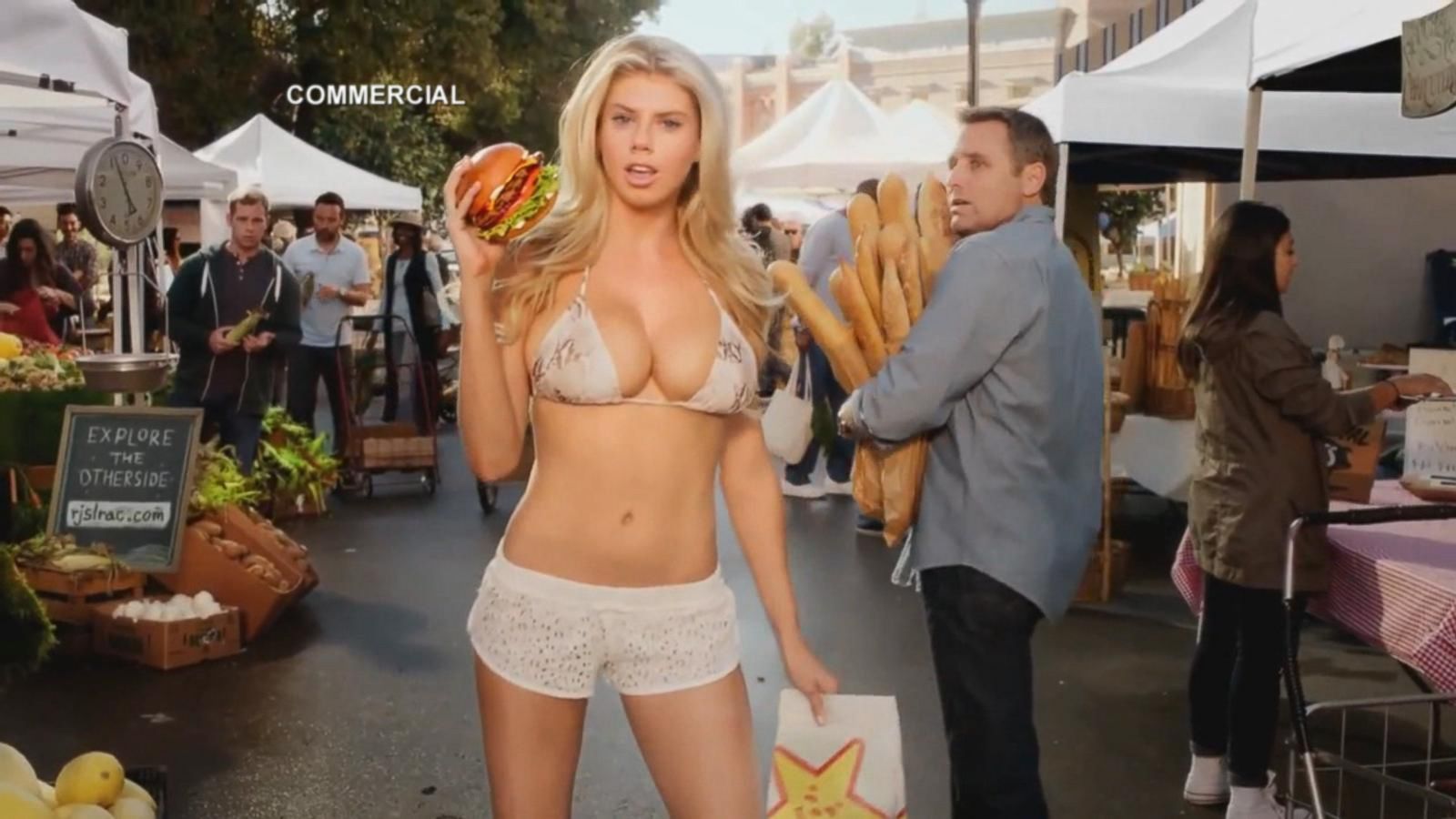 Women make up an increasing share of the fan base of the NFL. Just like women are getting shit done in Congress, handling business in business, and pushing social change forward, they are also watching football. The big game means big chances for advertisers to not only speak to women viewers, but to position themselves as a brand able to address women as full humans. So how did advertisers do ditching the stereotypes and including women in the big game? Here are the big plays:
Same Ladies, New Era
Several of the ads that featured women could claim that they are catering to women viewers, but the ad is really just the same old same old. Anheuser Bush pitched a new sparkling beverage targeted at women (because real liquor would mess up our little lady minds!) with mermaids twirling beneath the sea. Mermaids are a hot trend and a cold stereotype. Sure undulating under the wave is sexy but you can't run shit if you have no legs.
Stella Artois went for a land version of a mermaid featuring the demure damsel in a dress Carrie Bradshaw. Sex in the City aired from 1998 to 2004, just a year after the invasion of Iraq and three years before social media, and Carrie Bradshaw was a woman of her time kissing frogs and holding out for Mr. Big, a guy we would call problematic by today's standards. Is this the best they could do for a poster woman to bring beer ads into the 21st century? And then there was Zoe Kravitz with the organic, gluten-free bedroom eyes. Sure ASRM is science, but its arousal factor is that same old sex-sells storyline. A beer ad with ear porn isn't speaking to women, just whispering to the boys.
The call: fumble. Sticking a woman in an ad during a football game doesn't automatically mean you're shattering any stereotypes. Recycling the same old themes or celebs, breathless and prettily sipping their drinks misses the moment and the movement that women are in.
Fearless Women With Fight
Unlike undulating fish girls, several of the ads spoke to the power that women are taking on as we push towards gender equity. Two ads promoted upcoming streaming shows: a promo for The Handmaid's Tale third season on Hulu and one for a new show on Amazon prime called Hanna. Both show women who are uninterested in being anybody's sexy mermaid. Handmaid's tale is a pointed critique of contemporary gender politics, pulling no punches for the Superbowl crowd, calling on America to wake up.
Hanna also paints a dark world for women, where a young girl is turned into a weapon and must fight to be free. While this certainly seems different from centuries of submissive and subjugated women, she is still a tool, shaped by a man to have only one strategy–violence. I don't think this is what Helen Ready meant when she sang 'hear me roar.'
Sarah Michelle Geller revises her role as potential home invasion victim as a masked intruder stalks her and her man. Hiding in the bedroom, her Olay smooth face is too lovely to open her facial recognition phone, but also disarming enough to charm a psychopath. No kung fu or social resistance here, just a beauty made more beautiful by Olay slaying and staying alive.
The call: false start. Whatever troubled world these three women live in, they have what they need to stay alive without needing to call on a sailor for rescue, but it would be nice if women could do something other than fight off sexual predators.
The New Power Brokers
Toyota chronicles the inspiring story of football phenom Toni Harris, East Los Angeles College defensive back–no kicker avoiding the ruffing here. As one of the first female athletes to place college football, her story is certain to motivate a generation of future football stars. Toyotas and features game footage and off the field shots standard for any up and coming football star a-la-ESPN. She is presented as powerful, positive, and inspiring without pandering or paternalizing. Here's hoping we'll see her on the field in the big game soon.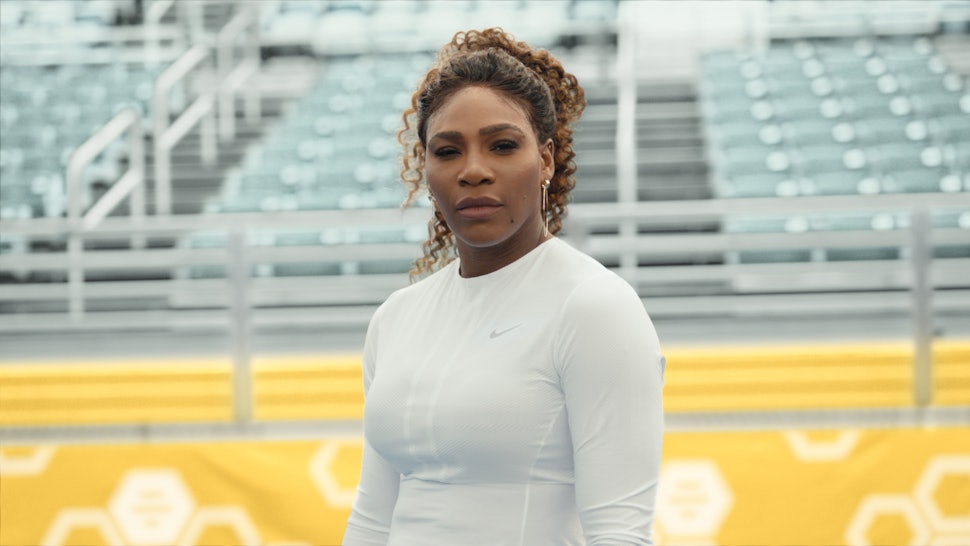 Serena Williams starred in an ad for social app Bumble and served as co-creative director off camera for the campaign as well. Neither mermaid or murderer, Serena plays a real authentic version of a contemporary woman in the ad, doing real things like working and spending time with family and friends. She is not a magical creature, or a fictional femme fatal, just a person looking to succeed and thrive, using a connecting app to connect all the parts of her life, not just dating. The ad speaks to real women's needs: the need to get shit done without waiting for Mr. Big, the need for empowerment that relies on fresh, decolonized ways of being powerful. Of all the women we see featured in their own Superbowl ads–including the lovely and underutilized Cardi B–Serena seems the most authentically human, and the one that many women who work hard and want to watch the game with her girls are likely to recognize themselves in. The ad speaks to women in a way that is free from typical patriarchial narratives, and one that doesn't center sex as a selling point. The ad really does speak to women as if they are full humans, though I wonder if the NFL would have given Serena a 3/5ths instead.
The call: touchdown! The push to topple patriarchy means women are moving to take their rightful place in our culture; advertisers must keep working to write the new narratives that reflect our changing gender landscape in America. If the Superbowl ads are any indication, we still have a ways to go to shed the centuries-old stories dotted with damsels and doll-eyed beauties. One thing I know is that when we have women behind the camera and in leadership roles on creative teams we stand a good chance of getting more authentic images, the kind that will woo consumers and inspire girls looking for images that fell like them